Louise Newson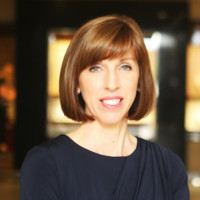 Louise is a GP and menopause specialist and has an Advanced Menopause Specialist certificate with FSRH and the BMS. She feels passionately about improving education about the perimenopause and menopause and also improving awareness of safe prescribing of HRT to healthcare professionals. She has written many articles and editorials and in 2019 launched her first book, Menopause Manual with Haynes Publishing, which went on to be an Amazon bestseller.

Louise has lectured extensively at numerous meetings (including the RCGP annual meeting) on this topic and has been a director for Primary Care Women's Health Forum and an editor for the British Journal of Family Medicine. She continues to develop the menopause information website www.menopausedoctor.co.uk and is very proud that it has been awarded a HoN code and is part of the e-learning Women's Health section for RCGP.

Louise has worked regularly with West Midlands Police and many other large organisations to provide advice regarding menopause in the workplace and has contributed to menopause related articles in different newspapers and magazines and been on numerous radio and TV programmes. She is also the director of Newson Health Ltd, a menopause and wellbeing centre in Stratford-upon-Avon, where she has a team of several GPs and nurses with a special interest in menopause, as well as a nutritionist, pelvic floor physiotherapist and also a yoga teacher. This is a private clinic (due to there being far too little provision for menopausal women in the NHS) which offers women evidence-based and holistic care for their perimenopause and menopause.

Louise has also set up a not-for-profit company – Newson Health Research and Education – and is involved in research with colleagues in Warwick University, London School of Tropical Medicine and also Kings College London. In addition, she is working closely with HIV charities including Sophia Forum to help menopausal women living with HIV.