Paul Oliver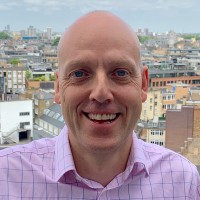 Product leadership and product management of engineering and business development teams to perfect the customer experience and drive product growth. Ownership of product vision, strategy and roadmap for data driven continuous innovation.

Experienced at building £100m+ revenues in hardware and software markets for global corporates, and also leading the technology development of single consumer apps in start-ups. His guides are business strategy and commercial value. Delivery is through team collaboration, strong communication and clarity of product vision and product strategy.

Passionate about all aspects of the product lifecycle from concept to retire: the business case, defining the product vision and strategy, engineering the product roadmap to focus continually on the customer experience, product management and P&L management to capture markets, product ownership and product development to ensure excellent engineering delivery.