Anushka Patchava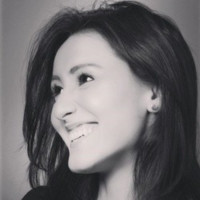 An experienced strategist with a demonstrated history working in product development and commercial strategy across the pharmaceutical, health and medical devices sector. Prior to consulting, Anushka qualified as a medical doctor and practiced for 6 years across US and UK Health Systems.

She possesses a strong scientific background accompanied by professional qualifications in a breadth of areas including Digital Strategy and Leadership, Value Based Healthcare (Harvard Business School) and Marketing Analytics. Most recently, she is undertaking Python and Machine Learning certificates in her spare time, and is an Expert Advisor to UN (CEFACT) for Artificial Intelligence and Blockchain in Healthcare.

Anushka relishes the intellectual challenge of solving complex business issues, through innovation and by bringing disruptive ideas to the table. She enjoys the momentum of project-work and driving teams toward conscious collaboration. Her passion lies in people engagement.

Outside of work, her interests are embedded in the 3C's: cross-fit (power-lifting) charity (a dedicated volunteer, founder and fund-raiser) and creations (be it artwork or social enterprise apps). She has advised a variety of health related start-ups on their journey to commercialisation- and is most invigorated by this sort of work.

In 2003, aged 18, she was the second youngest person to complete the London Marathon - making it around the course in under 5 hours despite fracturing through her knee joint at 8 miles!

She continues to be active all year round, summiting mountains (most recently SE Asia's tallest; Mt Kinabalu) and at national powerlifting competitions amongst other things!

Happy to be contacted regarding pro bono consulting opportunities, helping healthcare and digital health start-ups scale, non-executive directorships, conferences, keynote speaker opportunities and general networking.