Margaretta Colangelo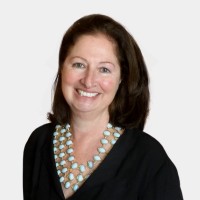 "Margaretta Colangelo is President of U1 Technologies and Founder & Managing Director of Margaretta Colangelo Ventures.

Margaretta is a native San Franciscan with 30 years of experience working in software companies in Silicon Valley. She's built a worldwide ecosystem with over 12,000 entrepreneurs, engineers, researchers, and investors. Her interests include exponential technologies, life extension, regenerative medicine, precision medicine, and blockchain.

Margaretta is Featured Community Member at Startcrowd, Advisory Board Member at PhenoMx, Advisor at Hearthy, Advisor at QUIBIM, Advisor at Carians, Advisory Board Member at Duma Works, Advisory Board Member at DeliverFund, Advisory Board Member at Marinus Analytics, Advisor at Bress Healthcare, Advisor at Reveal bot, Advisor at Suggestic, Member of Women Techmakers at Google, Advisory Board Member at ShiftGroup, Advisor at racetrack.ai (FuteMind Technologies Pvt. Ltd), Advisor at Ugly Juice, Product Advisory Board at Alumnifire, Advisor at Vreasy, Advisor at RevisionPrep, Advisor at Golden, Advisor at Yakutti, Advisor at RideSwell™ Advisor at KHIRY, and Advisor at Sympler.
"