Yitzhak Brick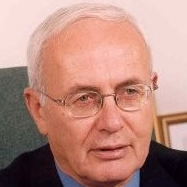 Professor Yitzhak Brick was the President of the International Federation on Ageing between 2000 and 2006. He served as Director General of JDC-ESHEL, the Association for the Planning and Development of
Services for the Aged in Israel, from 1988 to 2012.

Before his time at JDC-ESHEL, Professor Brick spent a decade as Deputy Director General of Israel's Ministry of Labor & Social Affairs. Prior to this position, he held other top positions in the Ministry of
Welfare, serving there for 25 years.

He has served on a large number of national and international boards concerned with social planning and aged care. In January of 2013, he was elected Chairman of the Israel Gerontological Society.

Professor Brick is a member of the faculty of Haifa University since 2002, where he lectures on Policy in the field of aging and responsible for the practicum program in the Department of Gerontology.

He has been the initiator and the chief advisor for the Israel National Masterplan on Aging, developed in Knesset in 2017-2018 in the special Knesset Committee for the Development of the National Masterplan on Aging, headed by Member of Knesset Tali Ploskov.