David Brindley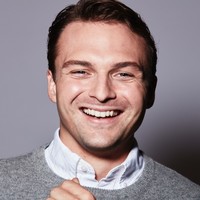 Sectors: Science and Academia, Policy.

David is an international thought-leader in healthcare risk management, with a particular interest in regenerative medicines. His multi-disciplinary research seeks to evaluate and develop systematic, rigorous and transparent risk management tools supporting the translation of life-science innovations into commercially viable products and services.

In all cases, David strives to conduct research that is both academically rigorous and commercially practicable. His expertise spans the 'Valley of Death,' encompassing regulation, engineering and finance.

At the SENS Research Foundation David leads all aspects of the Alliance Programs. He currently manages the CTSCC (CASMI Translational Stem Cell Consortium) program, the Alliance program and the development of a Rejuvenation Biotechnology Translational Consortium (RBTC). Within CTSCC, David leads all research activities pertaining to risk. David's work can be found in a range of high impact journals including Nature, Nature Biotechnology, Nature Medicine and Cell Stem Cell. Additionally, David serves as an Editorial Board member for a range of international academic and industrial journals. David also produces a popular blog, Cell Therapy Industry 2027, with the Centre for the Commercialisation of Regenerative Medicine.