Gary Khoo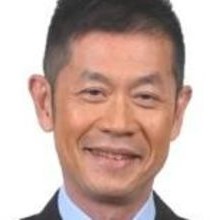 Gary Khoo is a senior leader of the Health Promotion Board (HPB). Established in 2001, HPB's mission is to help Singaporeans increase the quality and years of healthy life and prevent illness, disability and premature death.

Mr Khoo oversees the development and implementation of national programmes and strategies to help seniors improve and maintain their functional ability and lead healthier and longer lives. The National Seniors Health Programme, launched in support of the government's Action Plan for Successful Ageing to keep seniors active, engaged and productive, has reached out to more than 200,000 seniors in Singapore.

Since 2009, Mr Khoo has led the development of several other key initiatives. These include "Lose to Win", a holistic weight-management programme, which has enabled overweight participants to achieve an average weight loss of 1–3 kg over 12 weeks, and the Diabetes Prevention Programme, which has helped more than half of participants with prediabetes to achieve normal glucose level one year after intervention. He is also integral to the foundation of HPB's volunteer programme, the Health Ambassador Network.