Penny Wan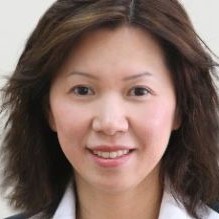 Penny Wan is Amgen's vice-president and general manager of the Japan and Asia Pacific region. With over 20 years of experience in the biopharmaceuticals industry, she leads Amgen's expansion efforts in the region. Since joining the company in 2014, she has been instrumental in building Amgen's commercial presence across the region, ensuring that innovative medicines reach patients, payers and physicians in these markets.

Prior to Amgen, Ms Wan was general manager of Roche Pharma China, which became one of the fastest-growing multinational corporations in the country. She spearheaded innovative partnership solutions with government, professional and patient groups to improve access and outcomes for patients. Ms Wan also worked in the pharmaceuticals division of Wyeth, where she held various management, marketing and commercial positions in the US, Hong Kong and Taiwan.

During her time in China, Ms Wan served as an executive committee member of RDPAC (R&D-based Pharmaceutical Association Committee), where she led the industry-shaping efforts in biologics and served as vice-president of the Shanghai Association of Enterprises with Foreign Investments. She received the 2013 White Magnolia Memorial Award from the Shanghai municipality in recognition of her contributions to the city.