Ursula Graf-Hausner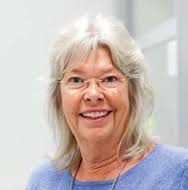 Sectors: Entrepreneurs, Policy.

Prof. Dr. Ursula Graf-Hausner has more than 20 years of experience in Tissue Engineering in medicine and pharma industry. She established a research center with several research groups at Zurich University of Applied Sciences ZHAW and led many network projects with industry and research institutions through to successful applications. She showed considerable success in attracting public and private multi-year funding for large and small projects. Publications and Awards prove her success together with her research team.

In 2010 she founded the Competence Centre TEDD (Tissue Engineering for Drug Development and Substance Testing), which meanwhile numbers some 100 members in Switzerland and abroad. As head of the Competence Centre she figured prominently in the leadership of the community and introduced new technologies such as 3D bio-printing. Ursula Graf-Hausner is a scientific board member for 3D cell culture and organization in the German association Dechema. This body convenes an international symposium on 3D cell culture every two years.

In the context of various activities in associations, foundations, advisory and scientific boards she helped shape the strategy of companies and research institutions.
Country:
Wädenswil, Switzerland